Easy-going recumbent trike: comfy seat and high handlebar
The TRIGO combines the comfort and safe stability of a recumbent trike with the familiar handling of above-seat steering.
Flexible: infinite adjustability
The modules move along guide rails and are infinitely adjustable. Therefore, the TRIGO can be quickly adjusted to any rider between 4'7" (1.40 m) and 6'7" (2 m) in height. For the leg length adjustment, all you have to do is open a lever and slide the seat into the appropriate position. No need for bicycle tools and no need to shorten or lengthen the chain! Also effortlessly adjustable are the height and tilt of the seat and the height, angle, and lateral position of the handlebar.
Modular design
Flexible and easily adjustable
Intuitive handling
Low center of gravity for safety and stability
e-motor option
Right-hand side or Left-hand side control conversions
Ingenious: retrofittable e-motor
The pedal pushers who initially purchase the non-motorized version of the TRIGO can upgrade to a Shimano Steps mid-motor which can be retrofitted any time they want! That's what makes this model so special: the extremely quiet and efficient motor can be mounted – and also removed – in a few easy steps.
Quest carries the Hase Trigo in stock. Test Ride at our Hubs in Shrewsbury or in Monmouth.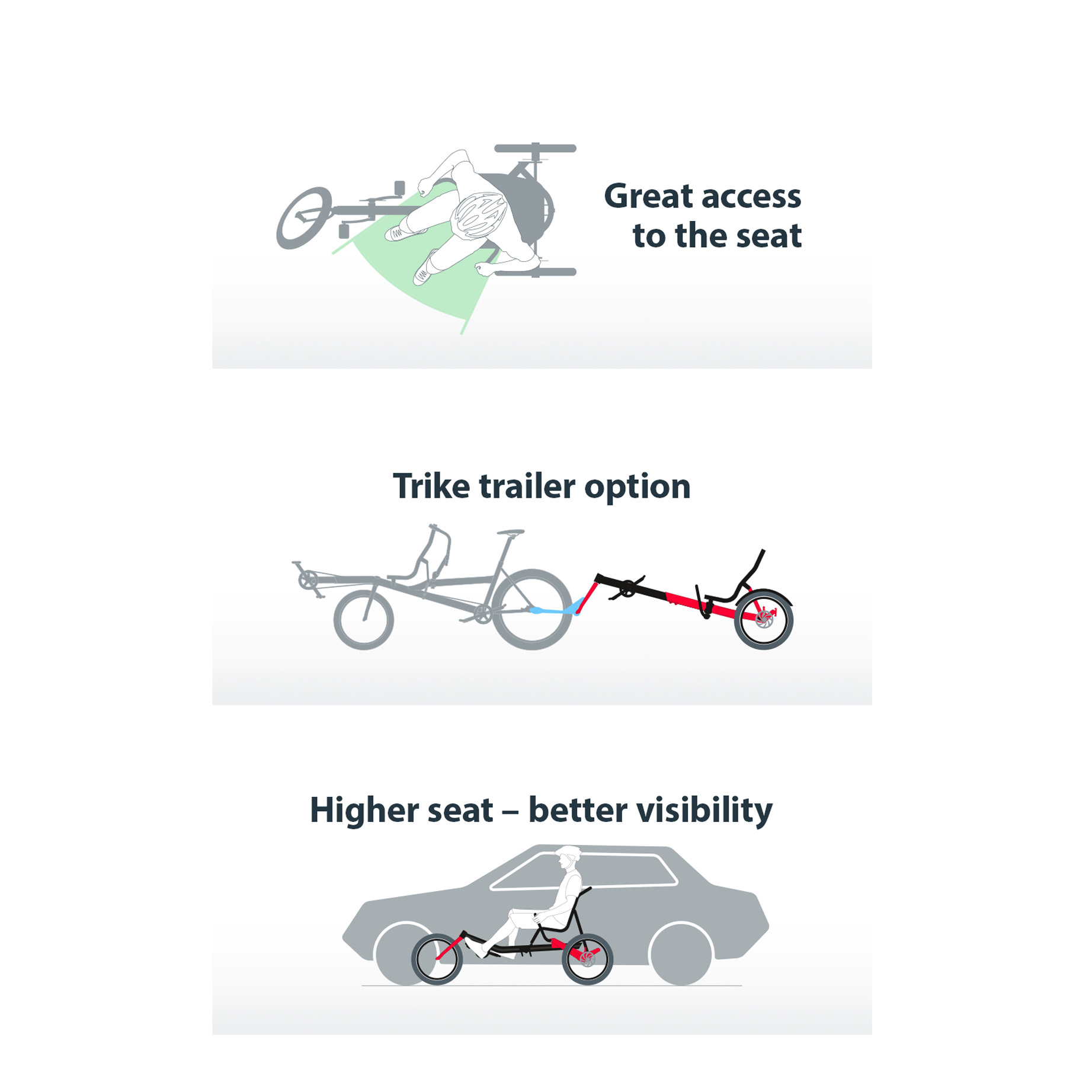 Advantages of a Delta style trike