The Upi Multi Standing Frame incorporates an adjustable tray and activity bowl as standard. The knee supports are adjustable in all necessary planes to enable therapists to find the optimum position with little fuss. The base castors are designed to be locked either by hand or foot.
Colours available in royal blue, apple green, and red for upholstery depending on size.
The Upi Multi Standing Frame is a truly versatile product. Optional accessories for the Upi Multi Standing Frame include a head support unit, grab bar, a tray infill pad for safe play, thoracic infill panel to stop wandering fingers, extra-long upholstery, synthetic lambswool knee cup liners, and knee hyperextension straps.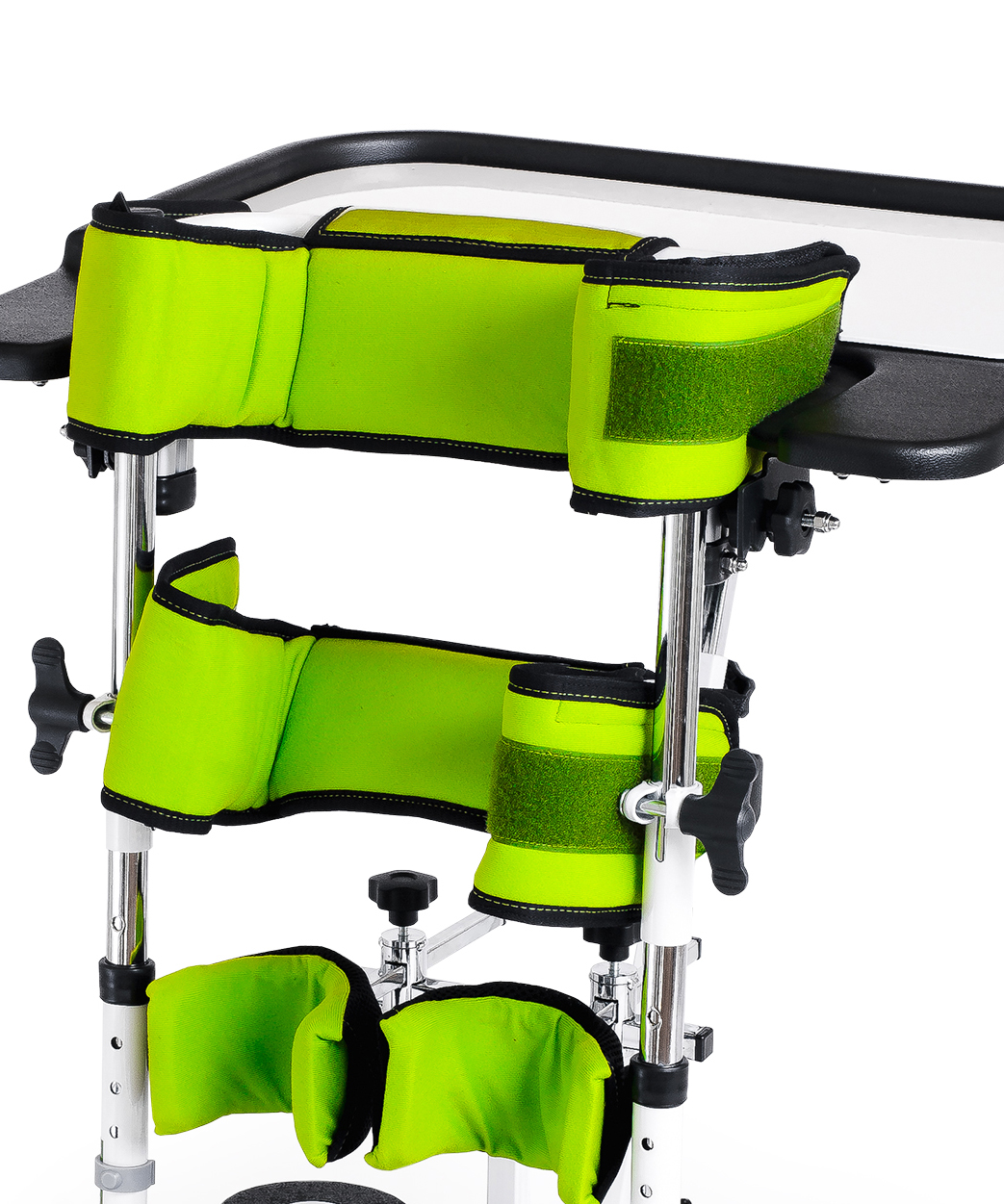 Easy access, soft and comfortable wraps