The RAD RaceRunner is a three-wheeled running bike with chest support. It is designed for children and adults with balance or mobility issues to achieve their exercising goals - be it recreation, competition, or rehabilitation.
Sitting on the saddle and leaning forward, a rider can engage her lower body to propel forward and experience the freedom to move.
The RAD Racerunner is available in 4 sizes and is suitable for personal and club use. It is light and simple to adjust and comes with options for saddle type, chest plate cover, and seat stem.
RaceRunning has physical health benefits for children and adults as well as developing a greater sense of wellbeing, encouraging new friendships as well as motivating children to engage more fully in physiotherapy.
The RAD RaceRunner can be used by children from 5 years through to adulthood. It is predominantly suitable for those with Cerebral Palsy, although it is also suitable for those with Muscular Dystrophy, Parkinson's Disease, and other disabilities that affect mobility and balance. The low centre of gravity and frame design offers good stability and poise whilst running or walking. The saddle unit counter-acts lateral sway and also can be used as a seat when resting.

Running Bikes roll so freely that even children and adults who have been restricted to power wheelchairs have now found a way propelling themselves by their own efforts.
For more information please complete our online enquiry form and request a brochure and/or an assessment.
https://www.rad-innovations.com/racerunner-running-bike.html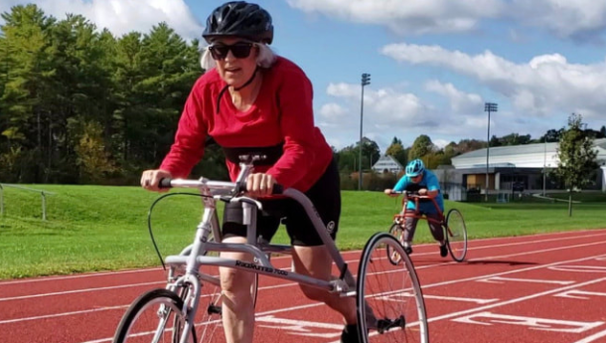 Get involved in RaceRunning by visiting our knowledge centre in the About section of our website.