The Unicorn theme for our Therapy Tricycles is available in our Kitten, Colt, and Panther sizes.
The Unicorn theme includes:
Custom Unicorn fabric upholstery on upper body supports with metallic rainbow stitching and sew-on Unicorn Patch. 
Unicorn wheel discs (Spoke guards)
Unicorn decal set
Unicorn tool bag.
All of our optional tricycle accessories can be fitted and supplied with the Unicorn.
For more information on Therapy Tricycle features and accessories please take a look at the Kitten, Colt, or Panther Therapy Tricycles from Quest.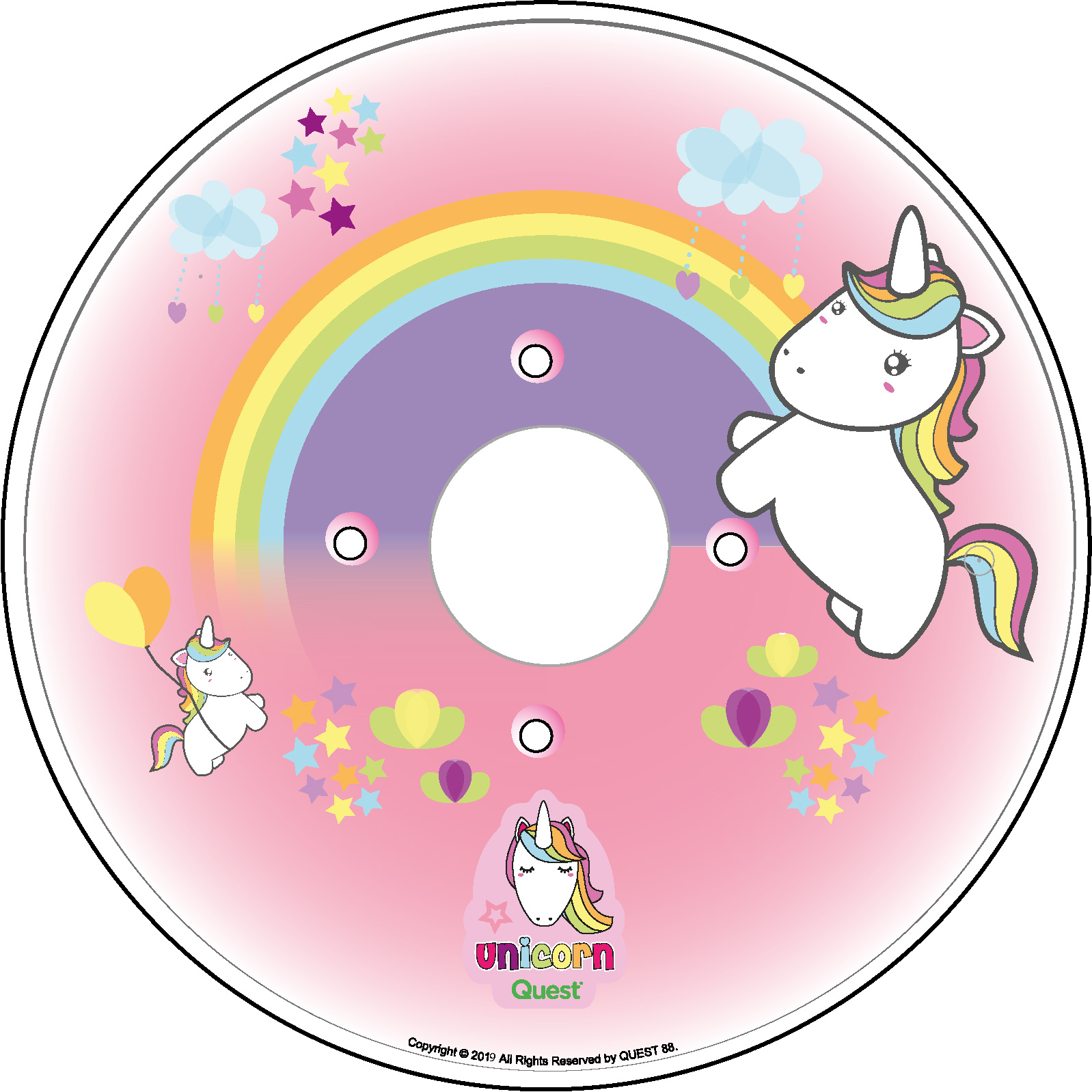 Unicorn design wheel covers for finger protection and great looks!