All technical features have been carefully chosen by Hase, from the pedals with toe clips and straps to prevent the rider's feet from slipping out, to the brake levers featuring shorter reach for riders with smaller hands. But that doesn't mean any less braking strength, the disc brakes offer excellent stopping power and precise modulation, even for those with poor hand strength.
The Hase Trix is in many cases the perfect follow-on bike from many of our Quest 88 Therapy trikes, or from the Hase Trets, and is quite possibly the last trike you'll ever need. With a growth range from 4'1" to 6'3" (1.25-1.90), the extendable front boom and quick-adjust chain tensioning system allows easy length adjustment, so the bike grows as you do, and with multiple gearing, pedal and control options, the Trix can be tailored to support your individual requirements to keep you at your best when out cycling.
As with many Hase products, the Trix can also be changed with relative ease to become the coolest trailer out there, where you can still put plenty of power in to help the lead rider with the journey, but give over the controls of steering to the bike in front.
If specified, this can also include Hase's drift braking system, to actuate the brakes softly whenever the trike may start to overtake the lead bike, enabling the Trix to keep the control so you don't have to. This is ideal for families wanting to go for longer rides on roads, to arrive at a location where it's safe for steering to be given back to the rider to then explore.
The Trix may be supplied with Shimano Steps motorised pedal assistance for riders over 14 years of age.
Quest carries the Hase Trix in stock. Test Ride at our Hubs in Shrewsbury or in Monmouth.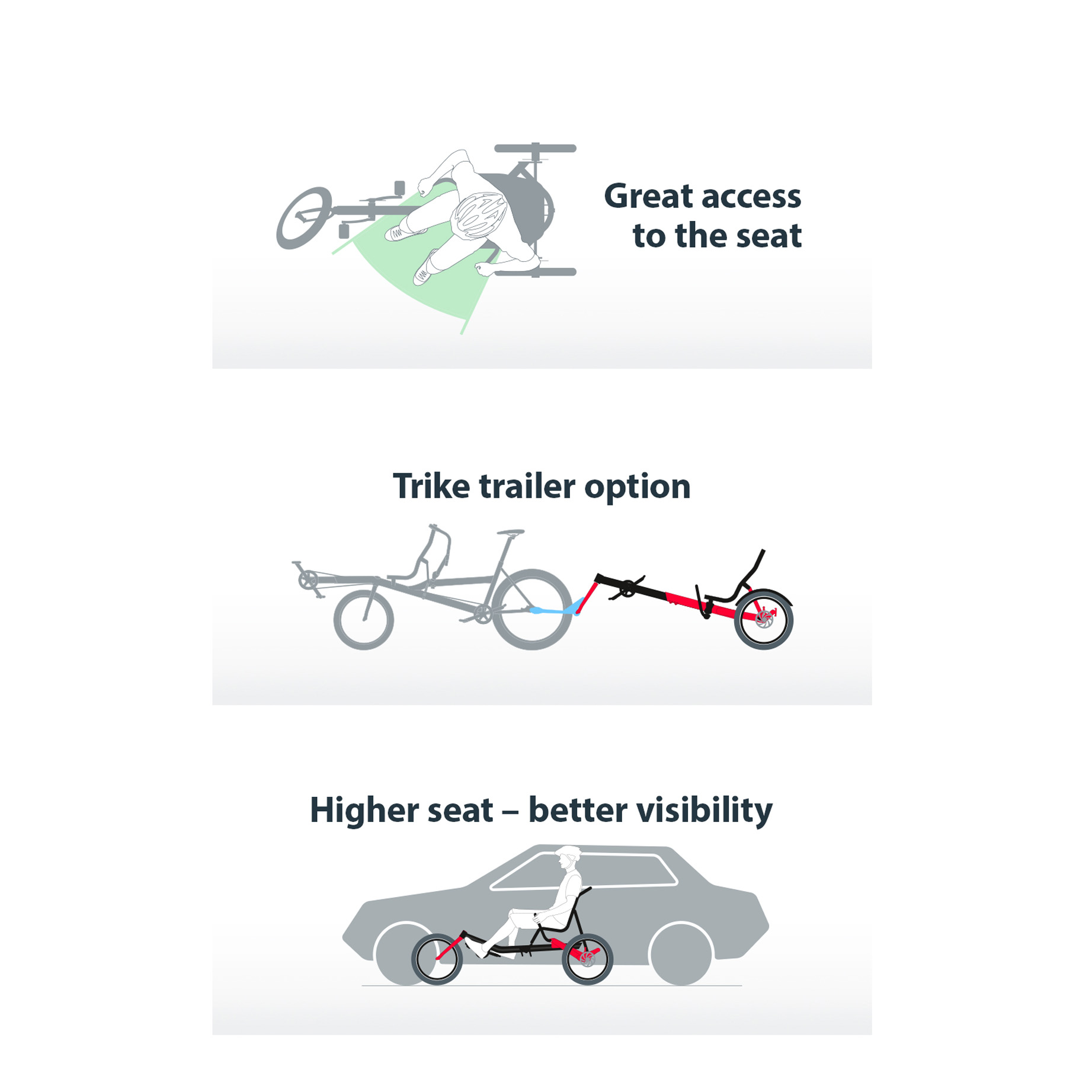 Advantages of Delta Trikes