The Kettwiesel is available in several formats; each designed to suit your style of riding. These include versions with and without motors, the Kross for more technical forest and trail riding, and versions which offer extra comfort for commuters.
The two disc brakes on the rear wheels bite down hard and guarantee safety when you need it most, but also allow plenty of modulation to come to a stop slowly and surely, even in the wet.
The brakes levers can be configured in a multitude of ways, from both levers being mounted on one handle to suit those with a single amputation or low-strength in one hand, to a custom lever that is operated with the inner thigh for those with no ability for control in their upper limbs, with steering being controlled by the sway of the upper body instead of the normal handles by your side - The Kettwiesel is the most adaptable and customisable trike on the market.

Portable, the Kettwiesel with its new foldable frame can fit into most cars, with its rear wheels neatly tucking under its self, the seat folding down to lay flat on the frame and the easy adjustability of the front boom to shorten down to create the smallest footprint possible. The Kettwiesel can also be customised to utilise a front hub or crank motor, and with electronic gearing it can also be fully automatic, meaning the only thing you have to think about is where to point the bike, when to pedal, and when to brake. For more information, or to arrange a test ride, please get in touch!
As a Hase Rehab Specialist, Quest staff are trained to assess your individual requirements to help select the perfect Kettwiesel for you.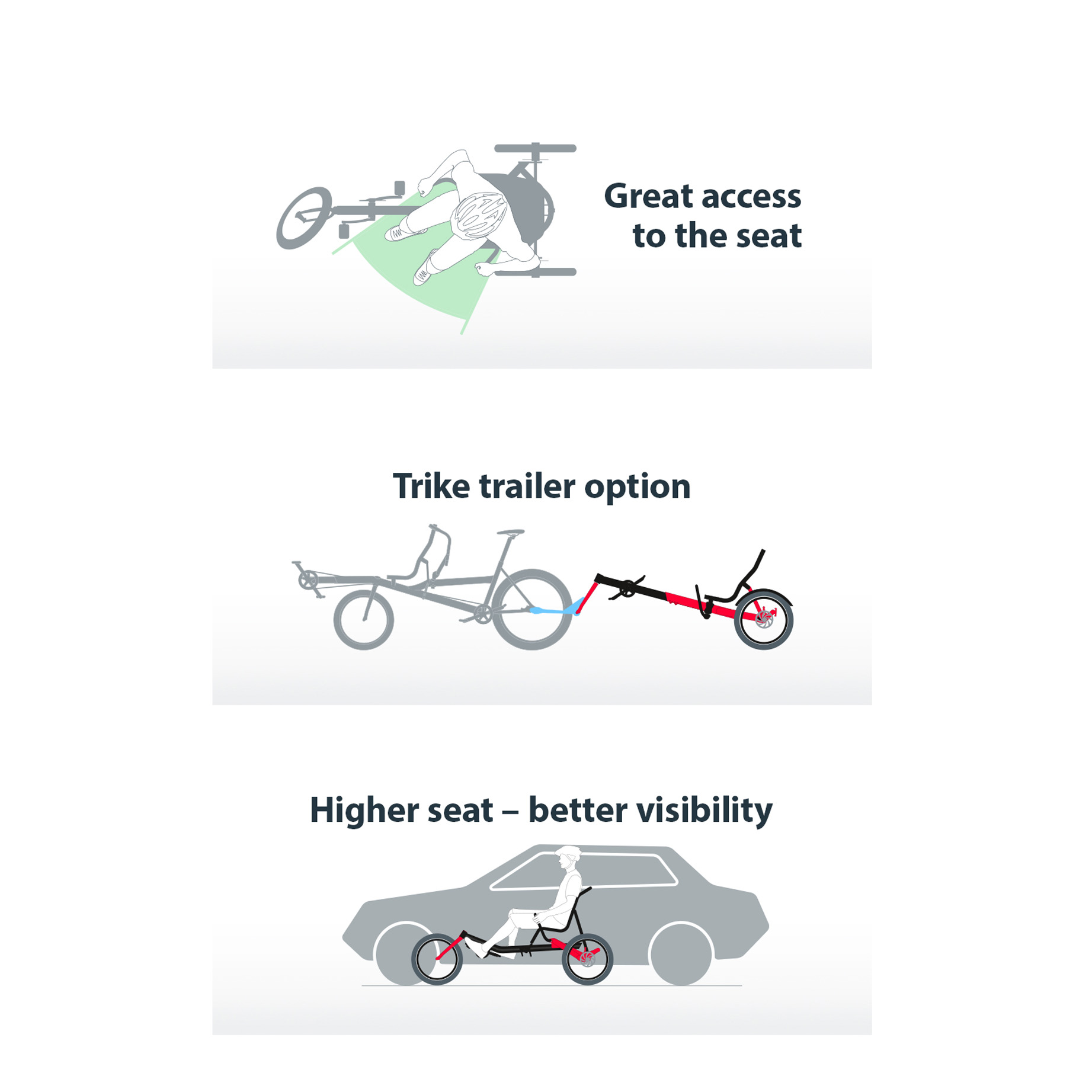 Advantages of Delta Trikes