Handcyclists can choose between the HANDBIKE version of the sporty KETTWIESEL or a laid-back LEPUS HANDBIKE with a higher seat. Both models are delta trikes with one wheel in front and two in the back. This geometry makes them not only wonderfully nimble but also incredibly stable.

The HANDBIKE comes with a beautifully engineered hand-crank assembly that efficiently transfers the power from your arms to the wheels. The adjustable leg supports offer comfortable stability and protection for the lower body.
A delta trike is practically untippable when parked. The seat is also the perfect height for easy transfer from a wheelchair. For mounting and dismounting, the hand-crank assembly is folded forward and out of the way. And like all HASE BIKES components: it can be perfectly adjusted to the size and preferences of the rider.

Thanks to rear-wheel drive, HANDBIKES have such great traction that even riding uphill is fun. If you plan to take your trike to the trails, a differential is an indispensable accessory. It transfers the power to both rear wheels. And if you're looking for even more luxury on hilly routes, there's always the e-motor option.
As a Hase Rehab Specialist, Quest staff are trained to assess your individual requirements to help select the perfect Kettwiesel for you.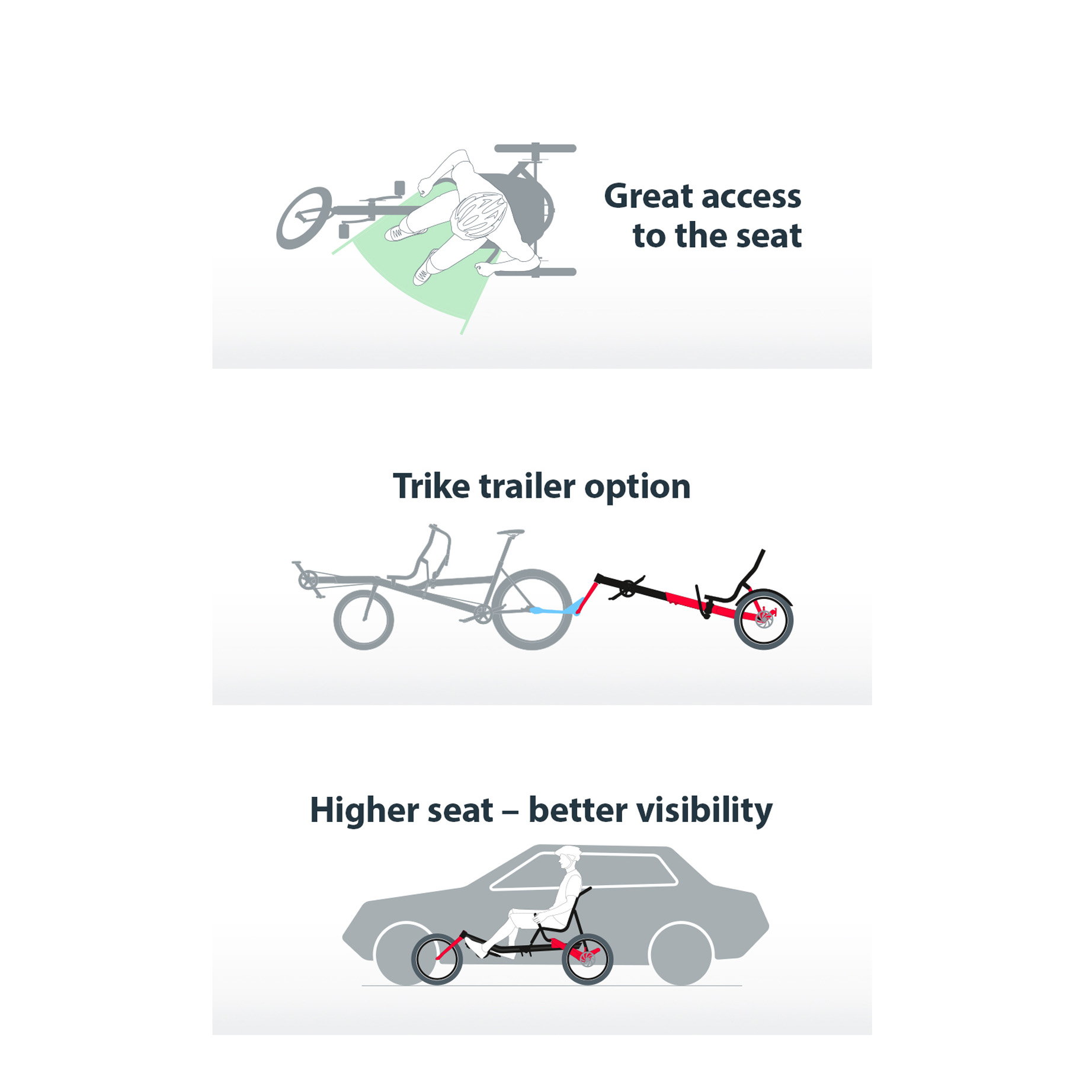 Advantages of Delta Trikes