The Draisin Plus enables those with limited mobility to participate in cycling with family and friends.
This Plus is carefully balanced in order to make steering and pedalling as easy as possible and it's suspension system makes it supremely comfortable. The wheelchair unit can be simply disconnected from the drive section of the tricycle for popping into cafes etc.
The standard Draisin Plus has front dampers for extra comfort, an 8-speed Nexus hub gear, a five-point vest and safety harness, hydraulic disc brakes, lateral guides, head support, and footrests. 
Additional options include:
Postural interface with abductor wedge and seat wedge

Spoke protectors

Rear view mirror

Wheelchair hand-rims
The seat can be adapted with extra lateral supports if required as well as the option of fitting a child's supportive seating system, extending the rider age range from 4 years to 99 years. The Draisin Plus has a combined max user weight (rider & passenger)of 175Kg.
An electrically assisted version is available which uses pedal assist technology and a Heinzmann hub motor limited to 15.5mph. (Complies with EAPC guidelines)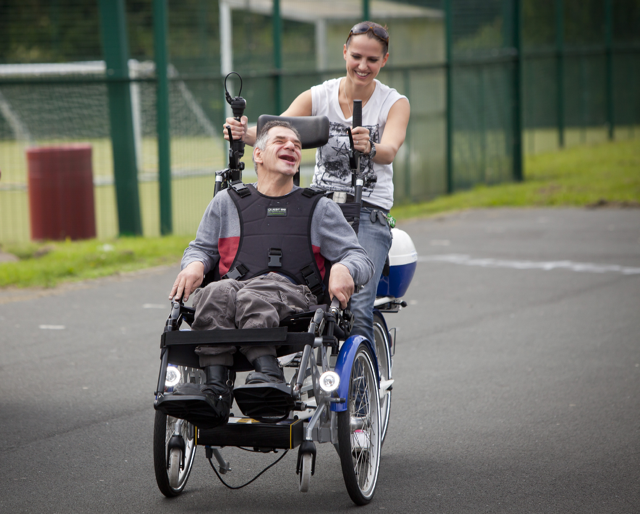 Draisin Plus - stable and adaptable