The standard Draisin Plus has front dampers for extra comfort, an 8-speed Nexus hub gear, a five-point vest and safety harness, hydraulic disc brakes, lateral guides, head support, and footrests. 

Additional options include:
Postural interface with abductor wedge and seat wedge

Spoke protectors

Rear view mirror

Wheelchair hand-rims
The seat can be adapted with extra lateral supports if required as well as the option of fitting a child's supportive seating system, extending the rider age range from 4 years to 99 years. The Draisin Plus has a combined max user weight (rider & passenger)of 175Kg.
An electrically assisted version is available which uses pedal assist technology and a Heinzmann hub motor limited to 15.5mph. (Complies with EAPC guidelines)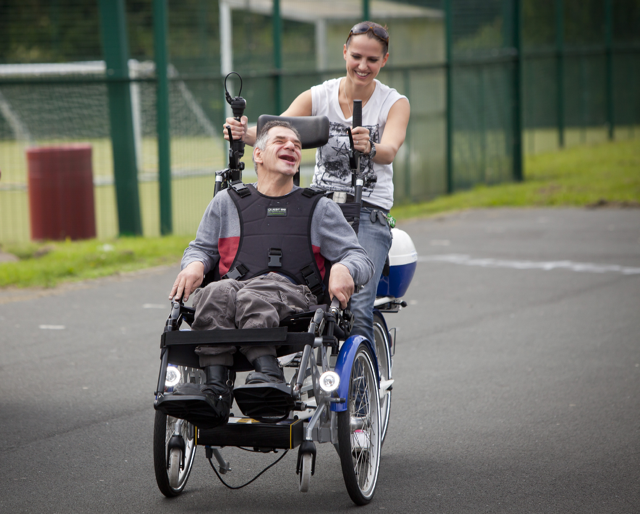 Draisin Plus - stable and adaptable